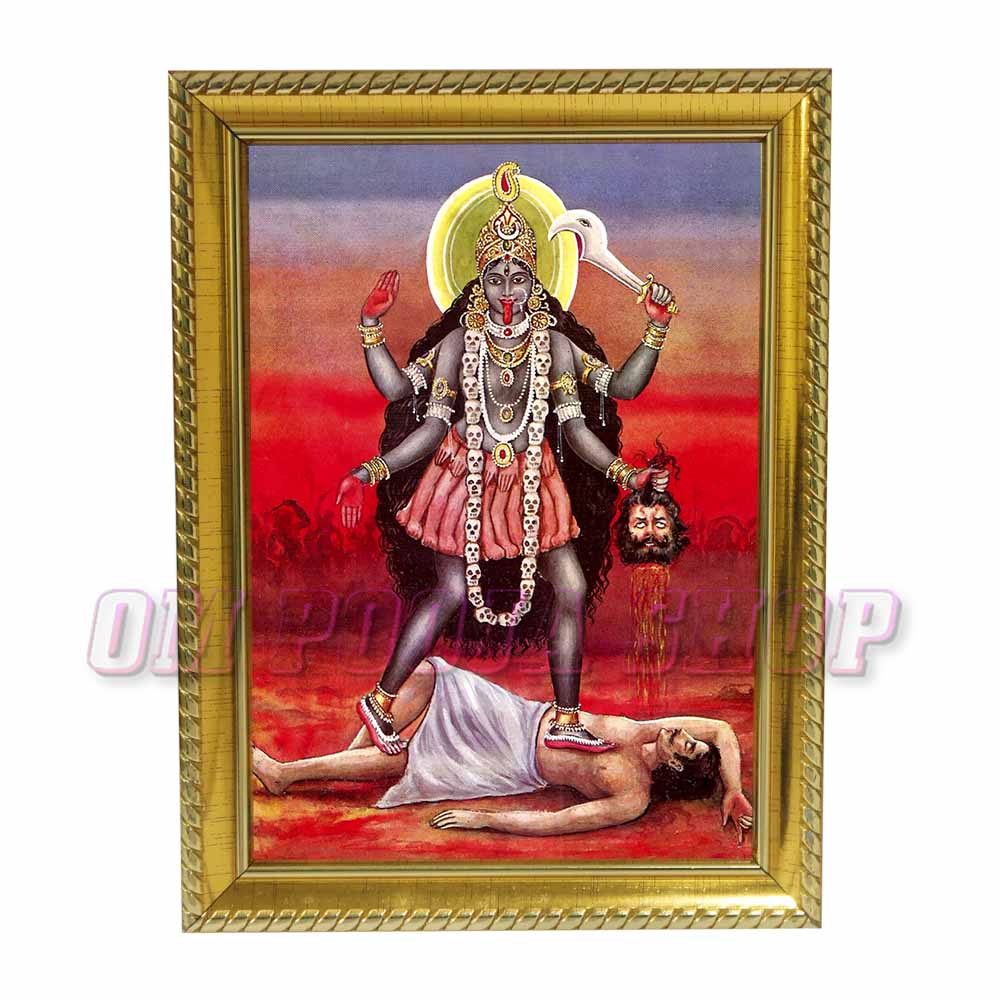 Goddess Tara Devi Photo is secured in golden hand made wooden frame. It can be put in small temple or can be hang in wall. In Hinduism and Buddhism, the goddess Tara, is the second of the Dasa (ten) Mahavidyas or "Great Wisdom goddesses", and is a form of Shakti, the tantric manifestations of the goddess. The word 'Tara' is derived from the Sanskrit root 'tṛ', meaning to cross. In many other contemporary Indian languages, the word 'tara' also means star in reference to their motion in crossing the sky.

Invoke the blessings of Goddess Tara Devi Photo in Wooden Frame by installing in your puja altar, prayer room, office cabin or living area.
Dimensions: 6 inches (L) x 8 inches (H)
Printed on high quality photo paper with fine finishing.
Goddess Tara Devi Photo in Wooden Frame
Our Clients Speak