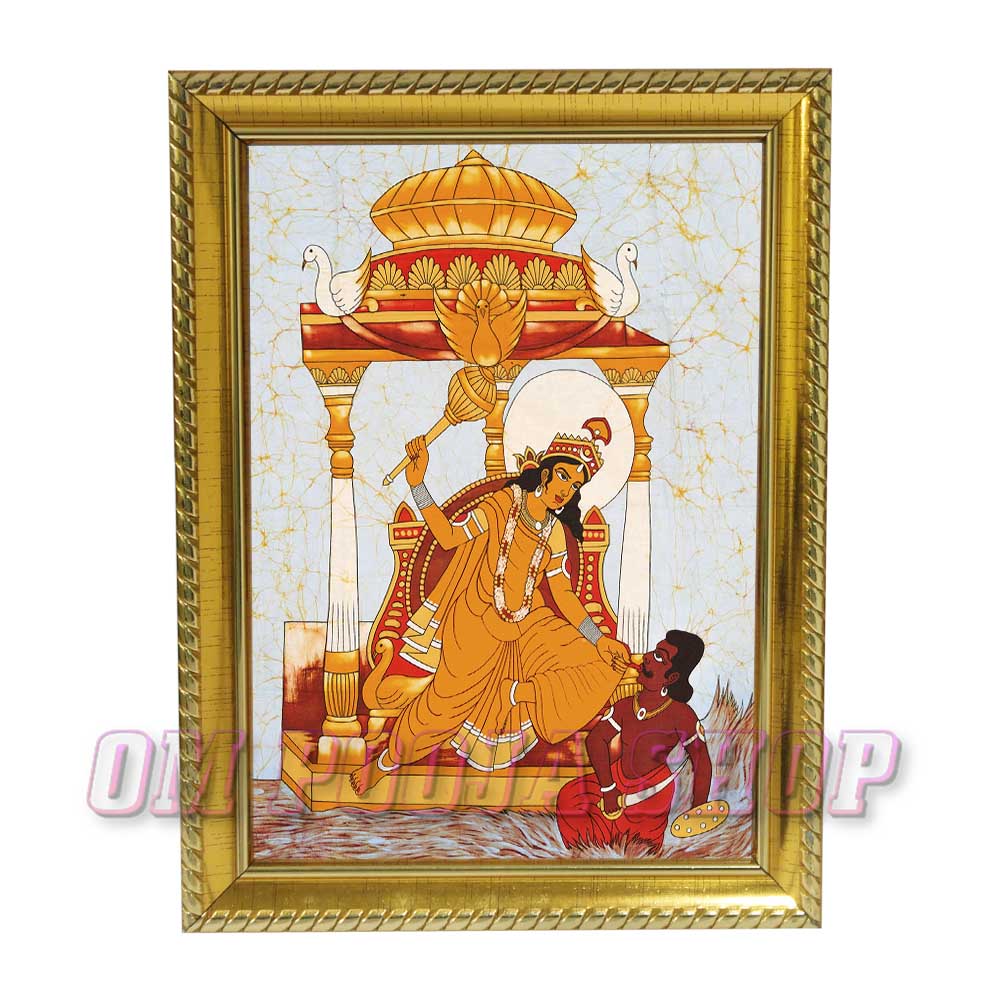 Bagalamukhi is also called Pitambaradevi, Shatrubuddhivinashini and Brahmastra Roopini and she turns each thing into its opposite. Baglamukhi or Bagala is one of the ten Devi mahavidyas (great wisdom/science) in Hinduism. Devi Bagalamukhi smashes the devotee's misconceptions and delusions (or the devotee's enemies) with her cudgel. The word Bagala is derived from the word Valga (meaning – bridle or to rein in) which, became Vagla and then Bagla. Bagalamukhi is one of the ten forms of the wise Devi, symbolising potent female primeval force.

Invoke the blessings of Bagalamukhi Mata Photo in Wooden Frame by installing in your puja altar, prayer room, office cabin or living area.
Dimensions: 6 inches (L) x 8 inches (H)
Mantra: ॥ ॐ ह्लीं बगलामुखी सर्व दुष्टानां वाचं मुखं पदं स्तम्भय जिव्हां कीलय बुद्धिं विनाशय ह्लीं ॐ स्वाहा ॥
Printed on high quality photo paper with fine finishing.
Bagalamukhi Mata Photo in Wooden Frame
WORLDWIDE SHIPPING
Usually Order Delivered in 4-5 business days
15% INSTANT DISCOUNT
Use Coupon Code: MLAXM15
Easy Refund Policy
You can get refund within 9 days
Product Code:

PF07

Availability:

In Stock
Our Clients Speak