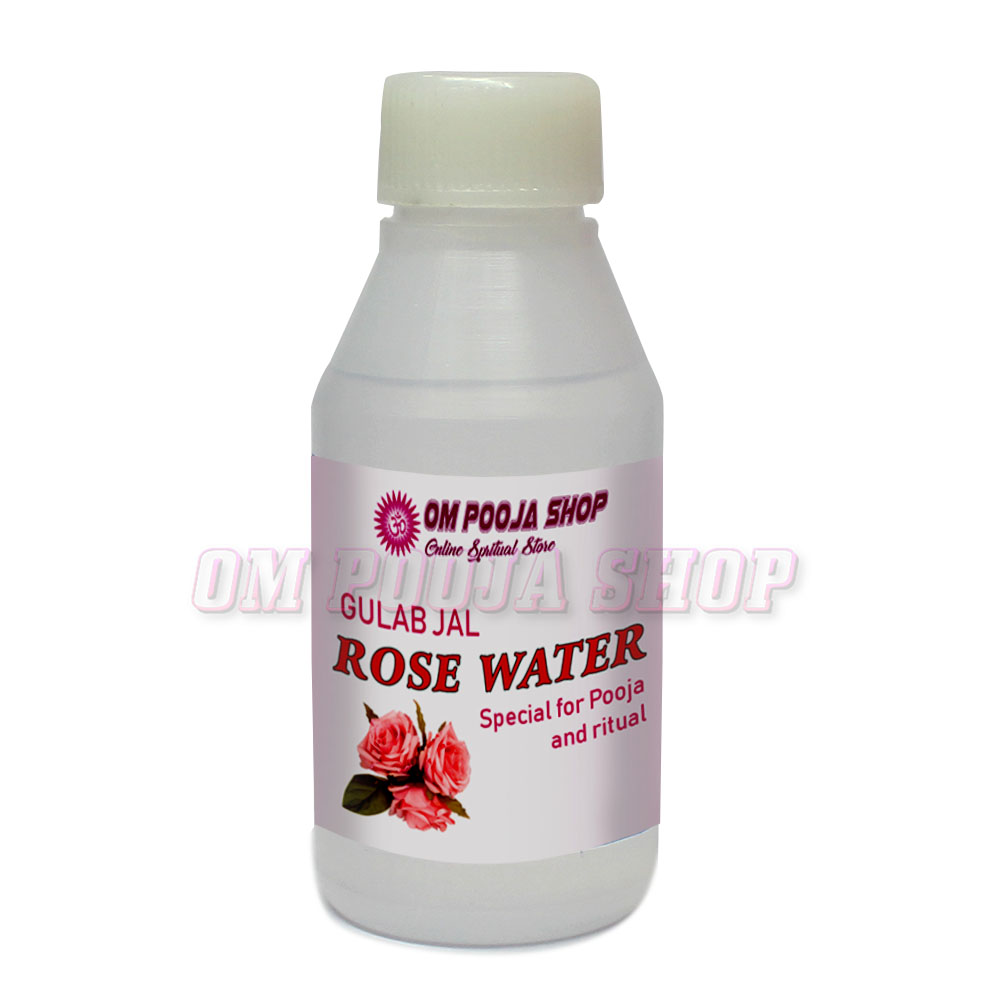 Rose water is a liquid made from water and rose petals. It is used as a perfume due to its sweet scent. Rose water is used as a perfume in Hindu religious ceremonies. Water used to clean the Kaaba, the Qibla for Muslims located in Mecca, combines water from the Zamzam Well with rose water as an additive. In the Indian subcontinent and Southeast Asia during Muslim burials, rose water is often sprinkled in the dug grave before placing the body inside. Rose water is used in some Hindu rituals as well.

Benefits of Rose Water:
1. Is used in daily puja for rituals and Abhishek.
2. To bathe deity idols.
3. Rose water acts as an inhibitor against elastase and collagenase, which are both harmful to the skin.
4. Special for Pooja and Ritual purpose.
Available Options: 50 ml and 100 ml (please select)
Rose Water (Gulab Jal)
Our Clients Speak