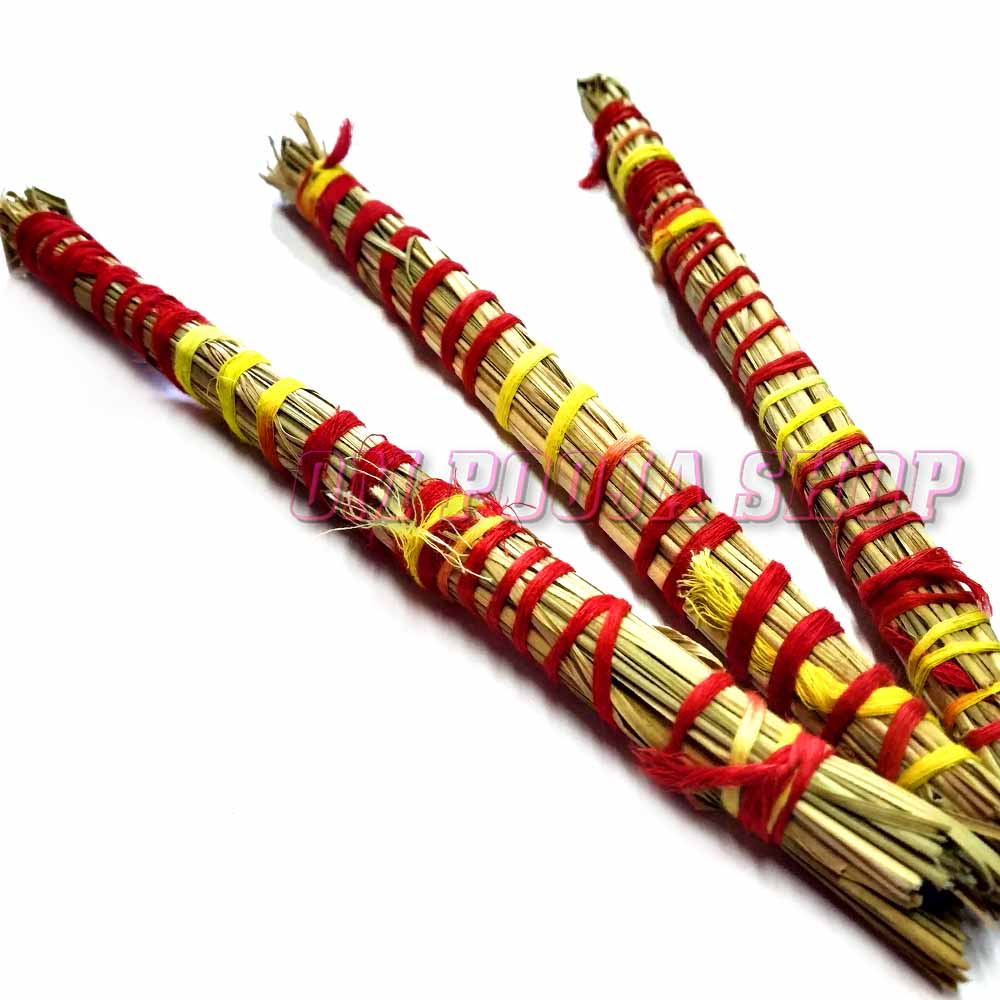 Darbha Grass / Kusha Grass set has been tied up by hand with pure cotton red and yellow thread (kalawa). Darbha grass can be used while chanting chalisa, katha hymns, performing homa, ygana and other ceremonies.
Darbha / Kusha grass is meant to have Lord Vishnu's potency. It is believed that this grass has immense purifying properties. It is worshipped by Vaishnavas on the special day in Bhadrapada month (August – September) called Darbhashtami. The significance of Darbha grass is also found in Buddhist culture.
Kusha grass is known to be the purifying object. In Kumbha poojas the grass is used to purify different objects of worship by sprinkling holy waters using the grass. Brahmins put this grass always in their houses and use for any purificatory ritual they perform.
It is given in few websites that there was a scientific study of Kusha grass. They found that this grass can absorb about 60% of radiation. It is proof that this grass has power to absorb all negative radiations in the environment.
Available Options:
Darbha Grass Set of 3
Size: 6 inches (L) approx
----------------------------
Darbha Grass Set of 5
Size: 6 inches (L) approx

Darbha Grass Set
Our Clients Speak