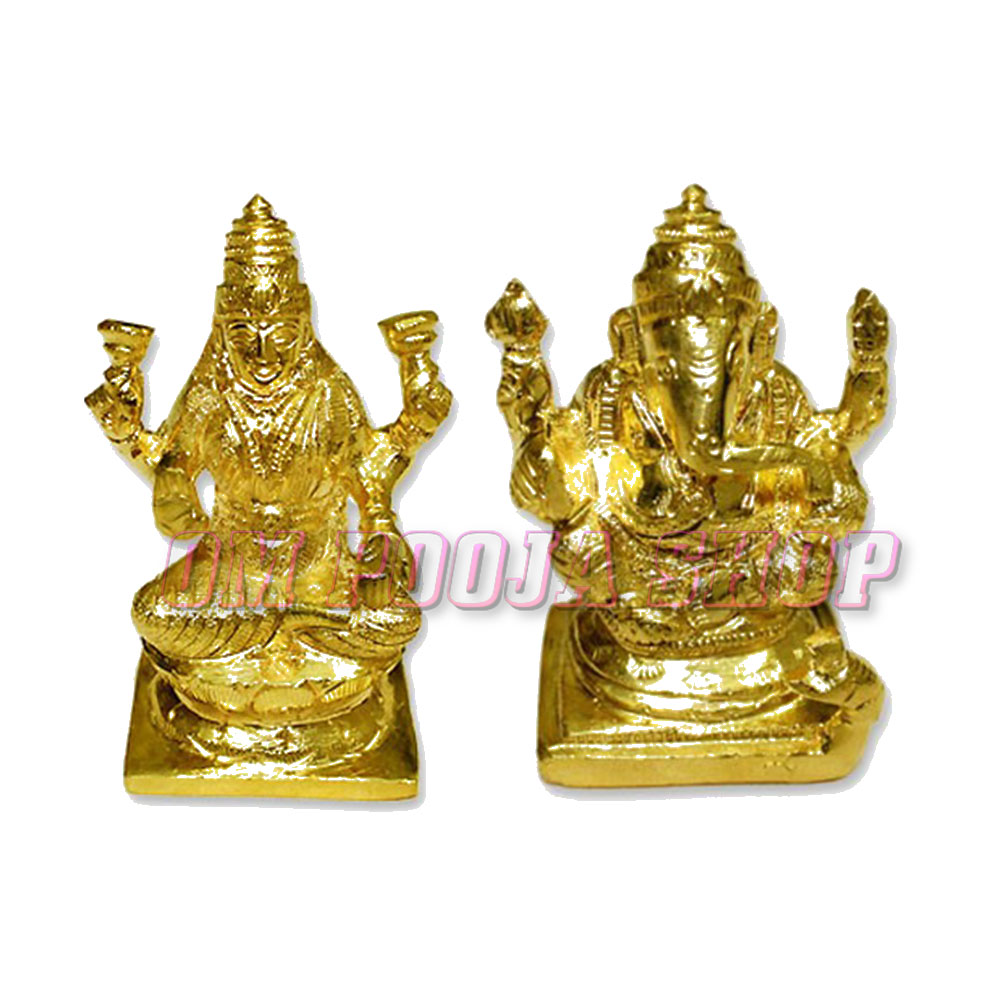 Lord Ganesh and Goddess MahaLaxmi idols made in panchdhatu (Mix of five metals: gold, silver, copper, brass & bronze) for daily worship or buy these Deity murti on this festival.
Lord Ganesha is the Lord of success and destroyer of evils and obstacles. Lord Ganesha is also worshipped as the god of education, knowledge, wisdom, prudence and wealth. Ganesha is also the destroyer of vanity, selfishness and pride. He is the personification of material universe in all its various magnificent manifestations. Mahalakshmi is the Hindu Goddess of wealth, prosperity (both material and spiritual), fortune, fertility and the embodiment of beauty. She is said to bring good luck and is believed to protect her devotees from all kinds of misery and money-related sorrows. She is also the personification of the spiritual fulfillment. Panchdhatu is a mixture of five metals: gold, silver, copper, brass & bronze. It helps in balancing the 5 tatvaas in human body: air, water, earth, fire, sky. This beautiful pancdhatu statue of Ganesha and Lakshmi symbolizes success and beauty always accompany wisdom.
Benefits of Laxmi Ganesh Puja:
* For divine grace and blessings of Lord Ganesha and Goddess Laxmi
* For wealth, good fortune, attraction of opportunities and prosperity
* For peace of mind and happy family life
* For success and removal of obstacles
Dimensions:
Laxmi: 3.25 inches (H) x 1.25 inches (W) x 1.5 inches (depth) (8.3 x 3 x 4 cm) approx
Ganesh: 3 inches (H) x 1.25 inches (W) x 1.75 inches (depth) (7.7 x 3 x 4.5 cm) approx
Weight: 740 grams approx
Note: If you want another size of Goddess Lakshmi idols please contact with us info@ompoojashop.com.
Ganesh Laxmi in Panchdhatu Idols
Our Clients Speak