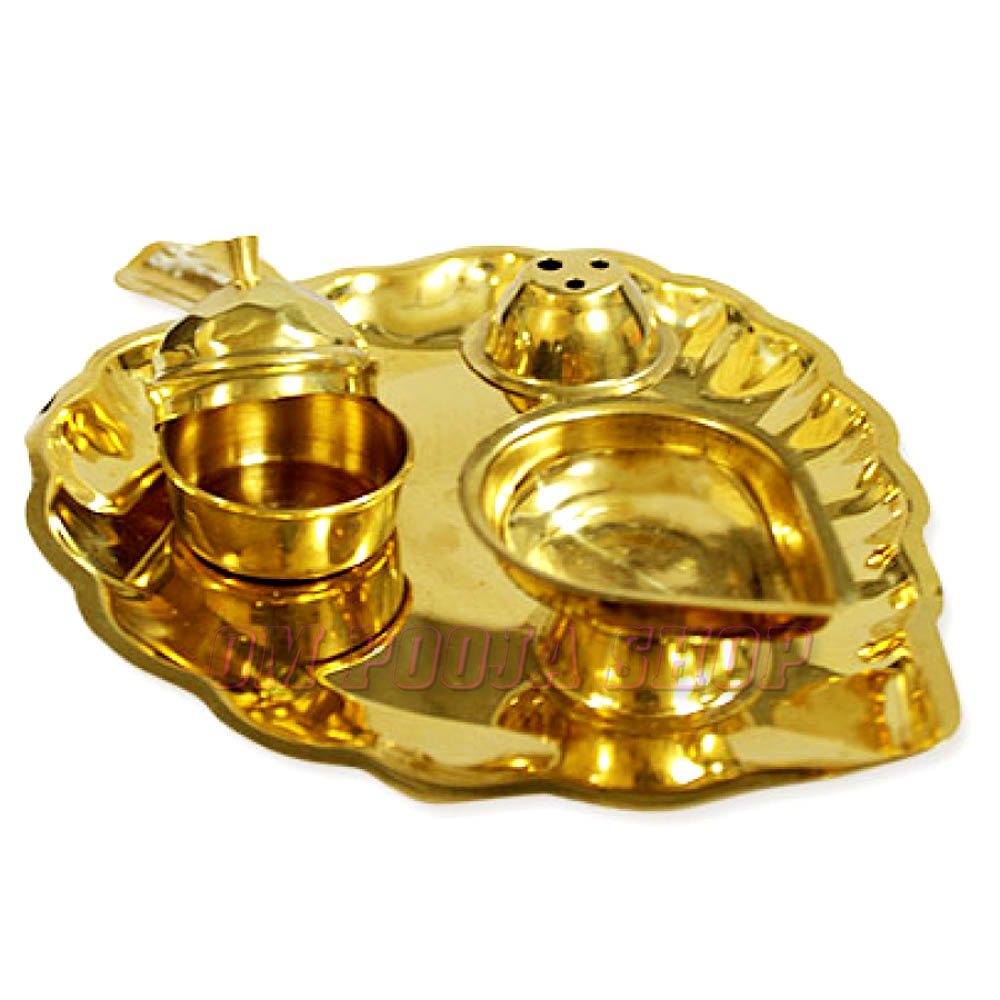 Artistic leaf shaped puja thali comprising of: An oil lamp, an incense holder and a prasada container with an openable lid.
Puja plate is used for keeping puja items during puja.The puja items kept in a puja plate include Roli for tilak, Akshat, Ghanti (bell), a small Kalash filled with water, Kalava to tie around the wrist,aarti-diya and some colorful flowers.
Make: Made in brass with intricate design on the plate and fine finish.
Dimensions of plate: 7 inches (L) x 5.25 inches (W)
Dimensions of incense holder: 1 inches (H) x 1.25 inches (L)
Dimensions of oil lamp: 1 inches (H) x 2.25 inches (L)
Dimensions of container: 0.25 inches (L) x 1.25 inches (Top Diameter)
Weight: 80 grams
Brass Deep Thali Leaf shaped
Our Clients Speak