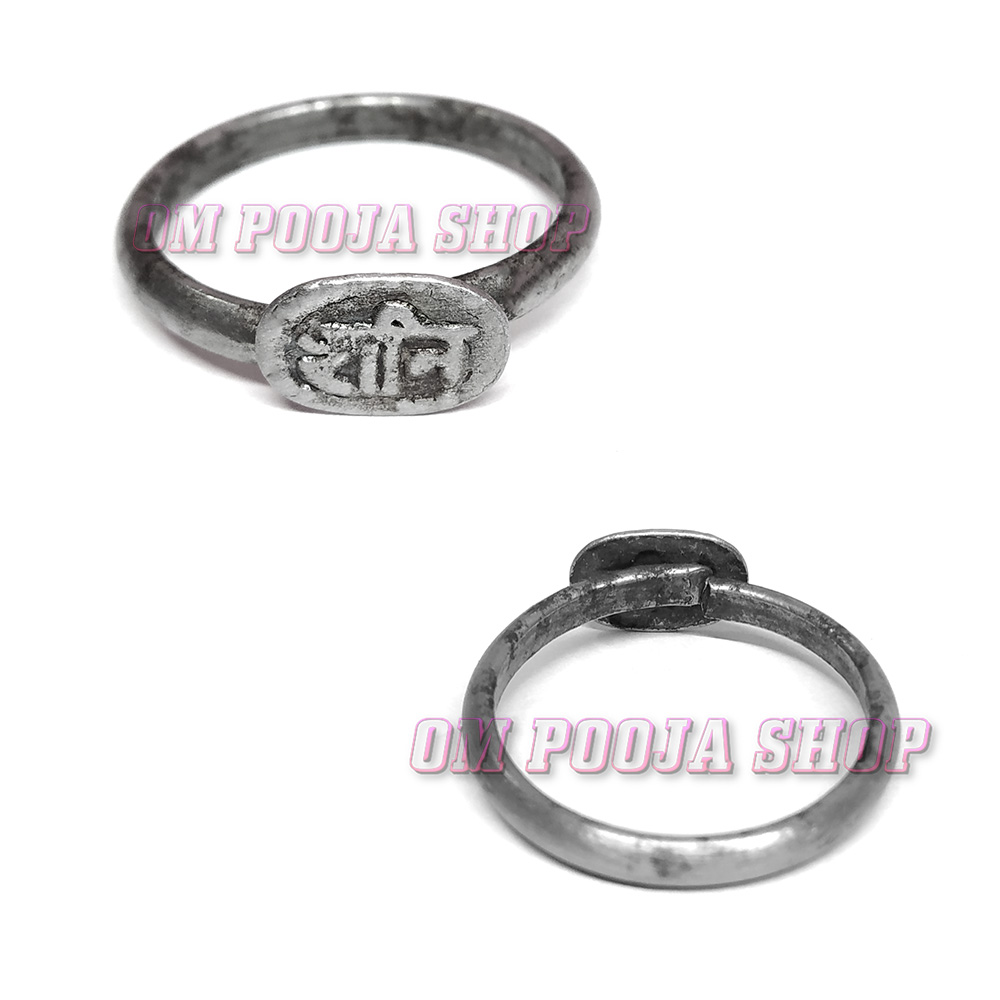 This Shani Ring made of back horse shoe iron. This Shani ring helps of provide relief in sade sat, eradicates ill-effects of evil spirits, and brings good luck etc.

This ring show best results when men should worn on middle finger of right hand (left hand of women).
Mantra: "Om Sham Shainaischaraya Namah".
Note: please send your ring size.
Shani Ring of Horseshoe
Our Clients Speak