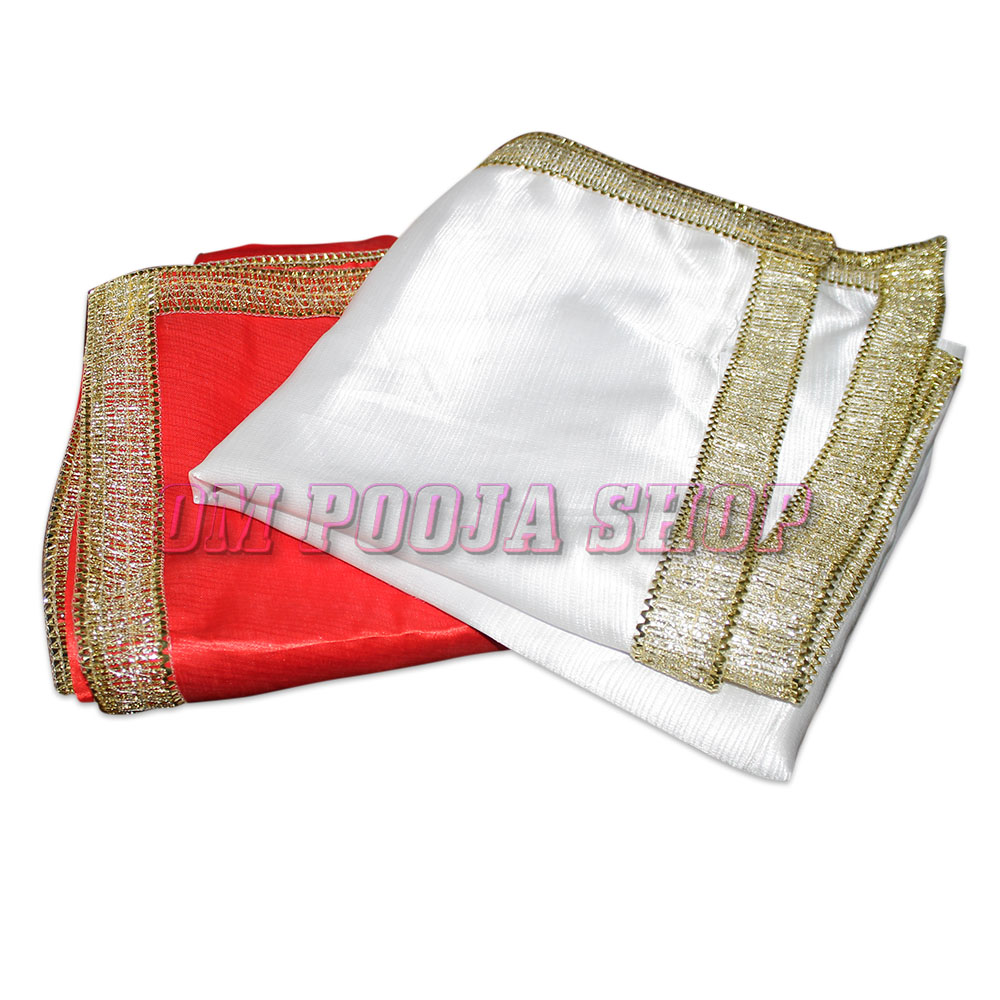 Satin Altar Cloth for Multipurpose Use Made of Stain Cloth for user puja altar and multipurpose use, colorful Pooja Cloths from offering our deity. This Satin altar cloth with golden border on the rim adds glamour to this Satin alter cloth.
Satin altar cloth is an integral part of festivities. It is used during religious functions, ceremonies and prayer rituals.
It is draped around Deity Idols and altars and thus made from auspicious colors. Often a Satin alter cloth is used in altar as a seat for Idols and yantras and for festivity to the prayer room.
Dimension: 40 inches (L) X 38 inches (W) approx
Colors: Red, White, Magenta, Green, Orange, Yellow
Quantity: 1
Satin Altar Cloth for Multipurpose Use
Our Clients Speak