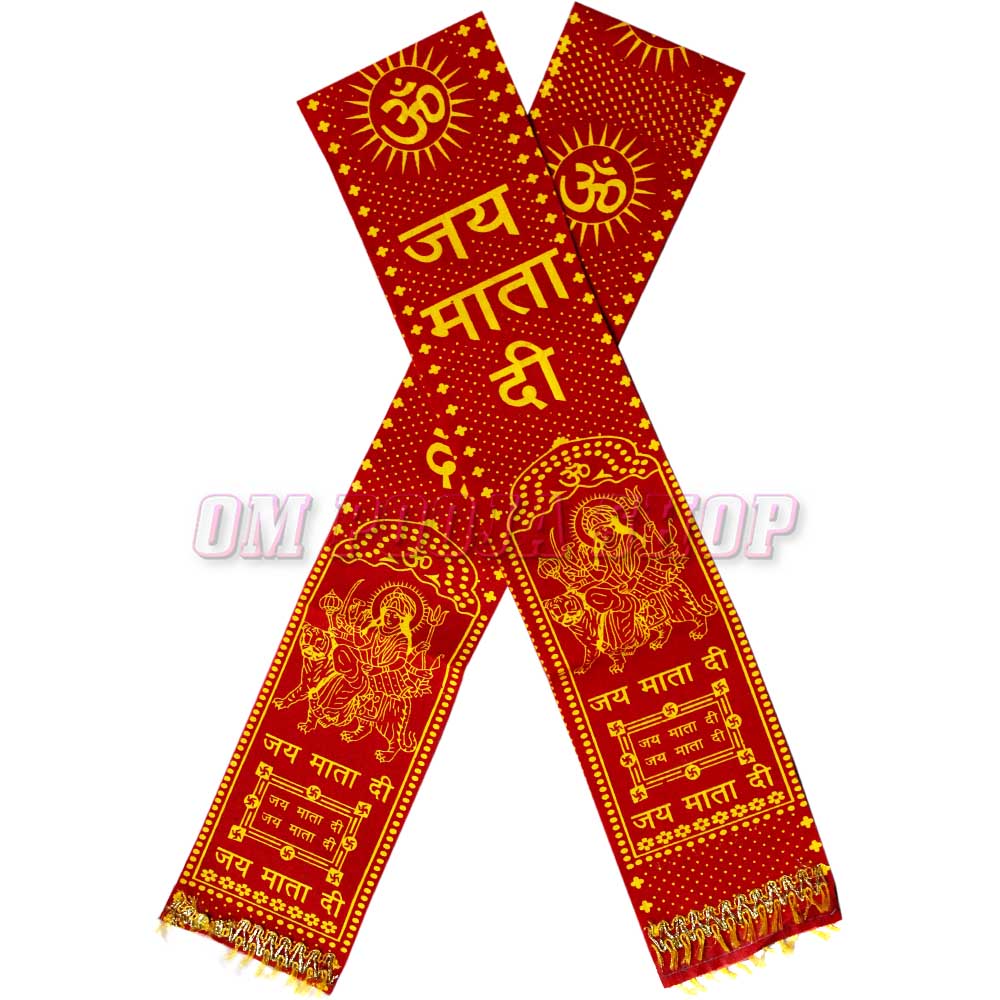 Jai Mata Di Dupatta / Khesh / Chunri is made up of red Velvet cloth. It comes in printed with multiple combinations of holy text, symbols, chants and Goddess Durga Mata images in yellowish golden colour. A devotee can wear it in many ways. It can be hung around the neck, tied at the forehead while participating in religious events or during yatras to religious places.
It can also be distributed to other devotees on any religious occasions.
Main uses of this Chunris/duppattes and wearing and offerings
1. Use at the time of seating of pujas on neck.
2. Majaor use in tie up in heads of mata ke choki, bhagwat and festivals like ganpati, janties etc.
3. Welcoming guests in spritual occasions, yatras ike vaishno devi.
4. Distrubitings gifts at bhagawat saptha, mata ke choki, navratra, janmastami, ramnavi.
5. A spritual gifts to welcoming and distrubuting devotess.
6. A Respact and sign of respacteness to peolples at spcial occasions and poojas.
An Duppataâ or Khesh is draped around the shoulder as a mark of devotion. It is used during puja rituals and ceremonies.
Dimensions: 49 inches(L) X 4.75 inches (W) approx
Weight: 10 grams approx
Quantity: 1
Jai Mata Di Dupatta Chunri
Our Clients Speak