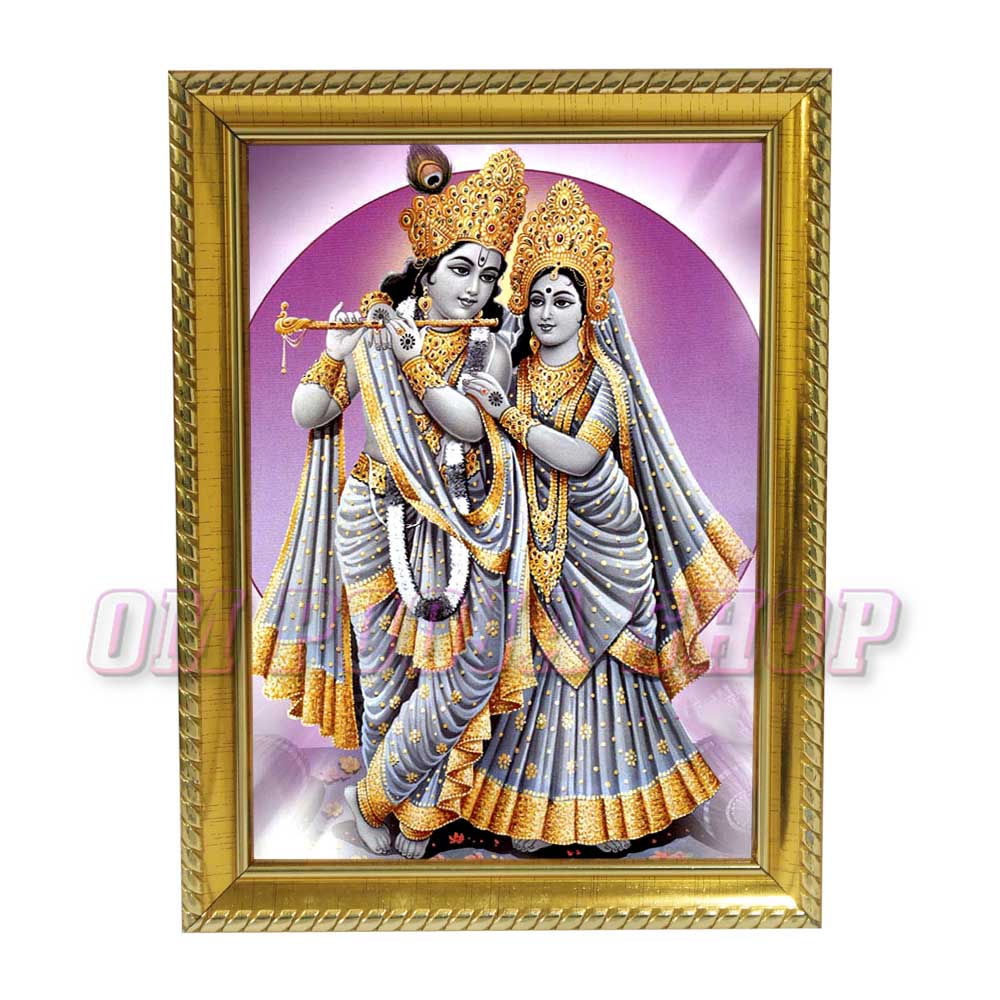 Beaufitul eye catching Goddess Radha Sri Krishna Photo wooden frame. Goddess Radha and Lord Krishna are the primeval forms of God and His pleasure potency respectively in the Vaishnava school of thought in Vedic culture. Lord Krishna is referred to as svayam bhagavan in Vaishnavism theology and Goddess Radha is illustrated as the primeval potency of the three main potencies of God, Hladini, Sandhini and Samvit of which Radha is an embodiment of the feeling of love towards the almighty God Shree Krishna. With Krishna, Radha is acknowledged as the Supreme Goddess, for it is said that Krishna or God is only satiated by devotional service in loving servitude and Radha is the personification of devotional service to the supreme. She is also considered in Vaishnavism as the total feminine energy and also as the Supreme Lakshmi (Adi-Lakshmi). Various devotees worship her with the understanding of her merciful nature as the only way to attain Krishna. Radha is also depicted to be Krishna himself, split into two, for the purpose of His enjoyment
High Quality Photo of Radha Krishna Photo with Frame Invoke the blessings of Shree Krishna and Goddess Radha by installing this photo in your puja altar, prayer room, office cabin or living area.

Dimensions: 6 inches (L) x 8 inches (H)
Printed on high quality photo paper with fine finishing.
Goddess Radha Sri Krishna Photo Frame
Our Clients Speak