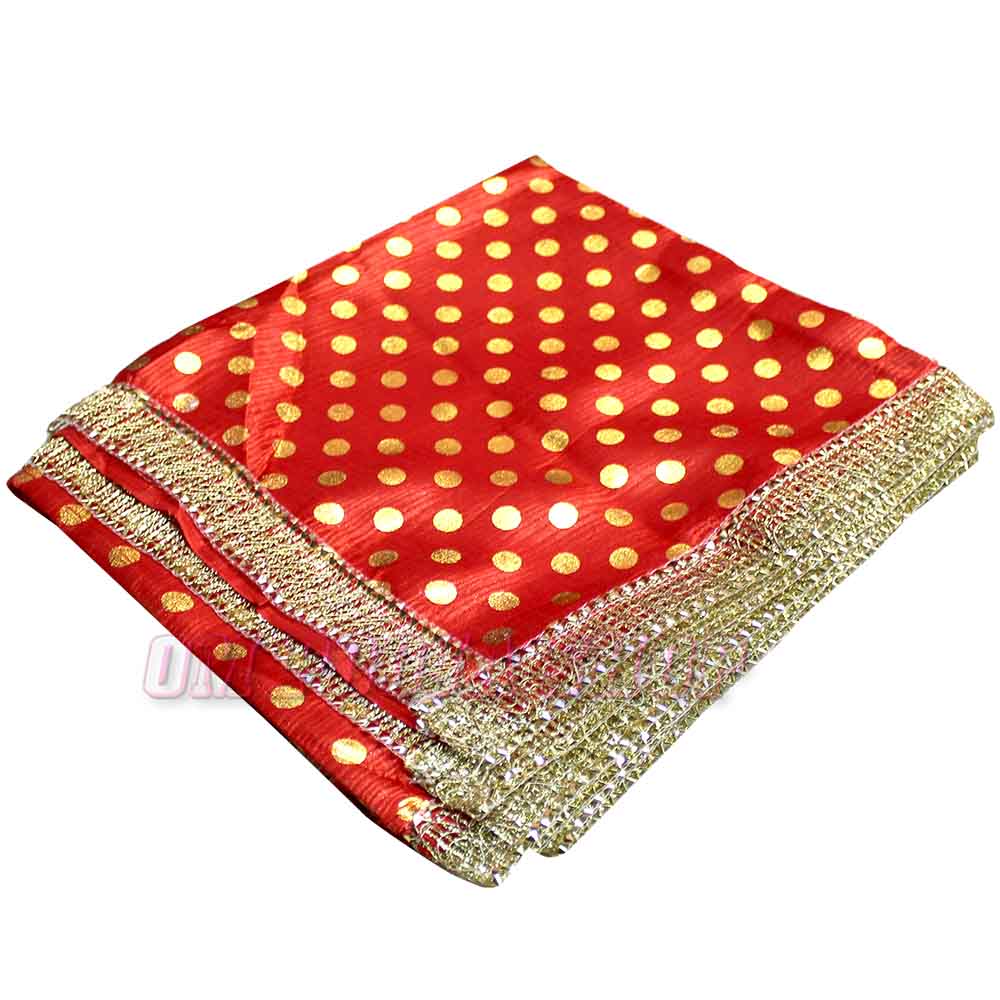 Dotted Chunri is made of silk cloth and printed on golden circle dot with golden border for offering to Goddess, and navratri festival. Chunri / Chunari is offered to Goddess, and it can be done to decorate the Mata Rani, to decorate by it. Chunri is also laid down before installing a deity idol. The Chunri is laid on a pedestal and then the deity idol is installed on top of it. Covering the top part of the Goddess statue and photo is also a widely practiced tradition.
Colours Available: Red, Maroon, Magenta, Green, Yellow, Orange (On your order you receive one piece)

Make: Made of soft silk cloth on golden circle design printed on it with golden border.
Size - 1:
Dimensions: 12 inches (L) x 8 inches (W)
Quantity: 1 pc
-------------------------------------------------------------
Size - 2:
Dimensions: 38 inches (L) x 19 inches (W) or 1/2 meter
Quantity: 1 pc
--------------------------------------------------------------
Size - 3:
Dimensions: 38 inches (L) x 38 inches (W) or 1 meter
Quantity: 1 pc
--------------------------------------------------------------
Size - 4:
Dimensions: 78 inches (L) x 38 inches (W) or 2 meter
Quantity: 1 pc

Dotted Chunri for Navratri
Our Clients Speak