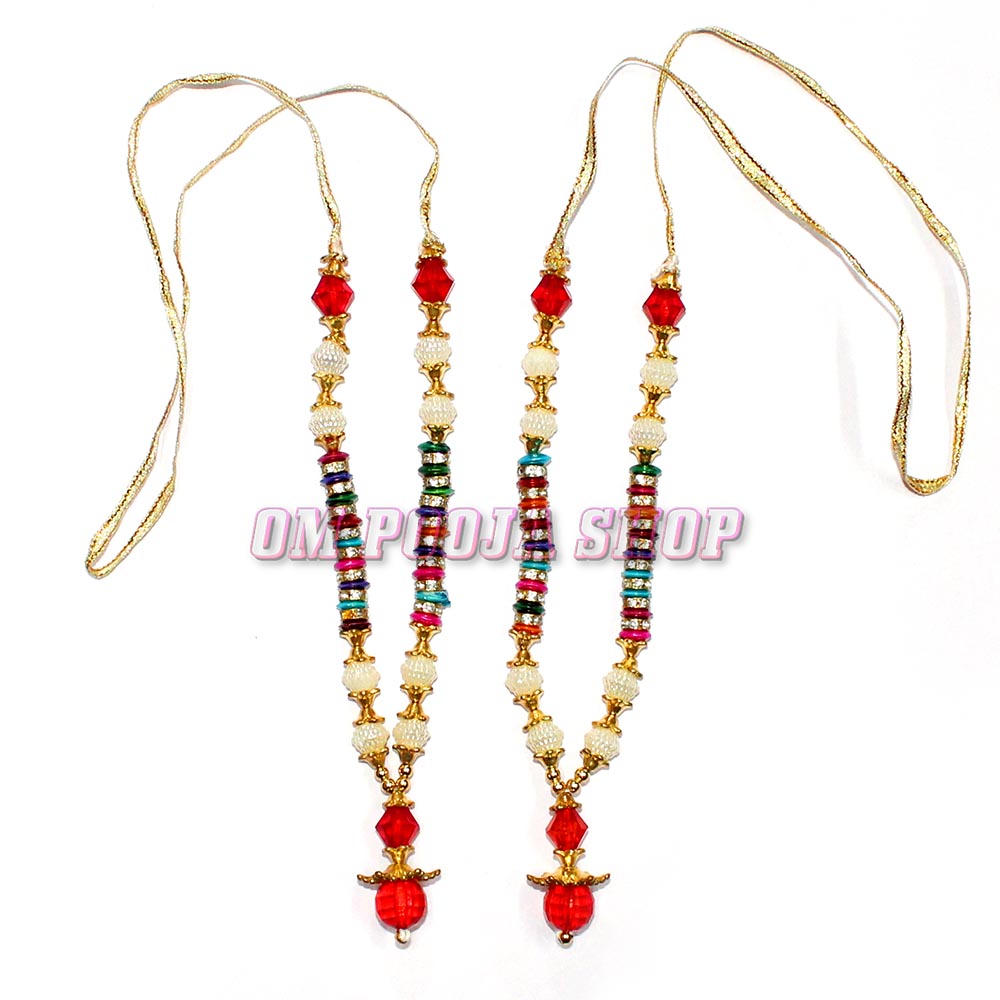 Divine Haar set of 2 are made of beautiful white, golden, red, beads with red diamond pendant. This Deity Decorative Divine Haar / Mala is the best and unique decoration for our small as well as big god and goddess idols.
Dimensions of each Haar: 7 inches (L) x 0.75 inch (W) (17.5 x 2 cm) approx
Total weight: 30 grams approx
Total Quantity: 2 pcs
Note: These products is handcrafted so design and color may slightly vary.
Divine Haar set of 2
Our Clients Speak