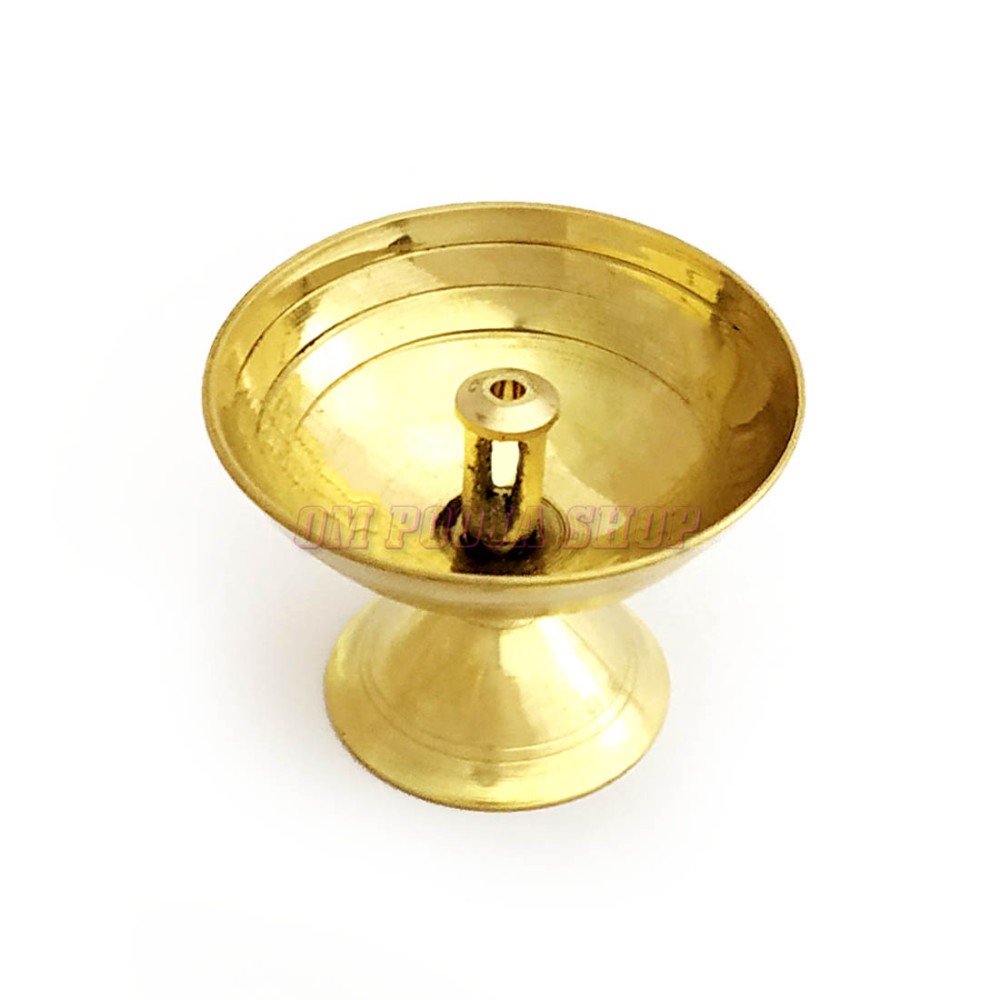 Beautifully crafted brass Cup Shaped diya or oil lamp deepam. The light symbolizes knowledge, positivity and tranquility, and lighting diyas or earthen lamps on daily basis is considered highly auspicious. It is said that regular lighting of diyas removes darkness, ignorance and evil.
Since the light of a ghee lamp is believed to bring in prosperity, knowledge and wisdom, it is a customary rule in India to start all the auspicious religious events or social functions by lighting the lamp. By doing so it is believed that we invite the divine to come and bless us.
Make: Diya Made in thick shining brass.
Optional Details:
Cup Diya in Brass - Size - 1
Dimensions: 1.6 inches (H) x 2.25 inches (diameter) (4 x 5.7 cm) approx
Weight: 30 grams approx

------------------------------------------
Cup Diya in Brass - Size - 2
Dimensions: 2.25 inches (H) x 2.75 inches (diameter) (5.7 x 7 cm) approx
Weight: 70 grams approx
Cup Diya in Brass
Our Clients Speak